Pitch Fibre Pipe Repair North Devon
At Active Drainage Ltd, we offer pitch fibre pipe repair in North Devon. Pitch fibre pipes were installed in domestic properties in the 1960s and '70s. They were very popular at the time as they were a cheaper alternative to traditional clay pipes. However, these pipes are prone to degrade over time and are not as strong as the plastic that modern pipes are made from.
Our team are experienced in repairing pitch fibre drains, so if you have them on your property in Barnstaple, Bideford, Ilfracombe, Braunton or South Molton, get in touch with us today on 01271 371835.
How Are Pitch Fibre Pipes Repaired?
Although most pipes can be reformed and lined using our no dig solutions, a camera survey will be required to see if the drain is in a suitable condition for this process. The deformed pitch fibre pipe is reshaped by winching a mandrel through the drain, and the resulting debris is then cleared from the drain.  When this stage is completed our engineers re-survey the drain to ensure that it has been suitably reshaped to allow for the installation of the Cure in Place liner. This process will provide stability to the drain and prevent any further deterioration.
Due to their construction, pitch fibre pipes have a tendency to de-laminate (blister) or become deformed and flattened, which is the main cause of the blockages. However, these pipes can leak into the surrounding ground, which will encourage tree roots to ingress into the drain. We recommend fixing the issue as soon as you notice a problem, so get in touch today for a quick response.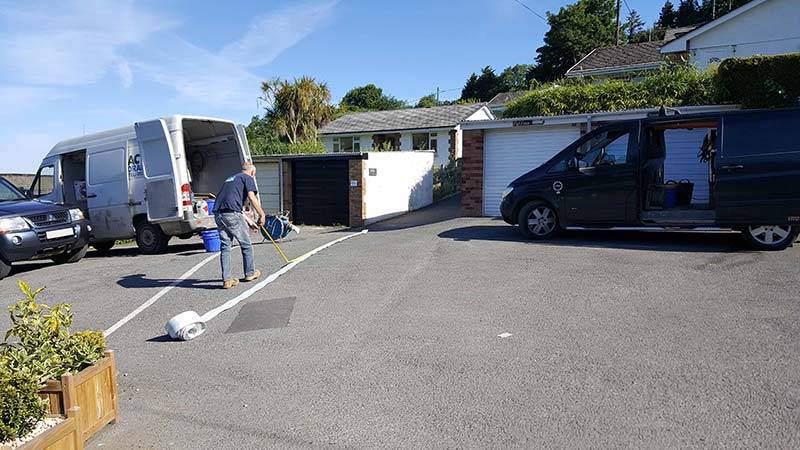 For any drain problems, get in touch with our team today for our professional advice. At Active Drainage Ltd we offer competitive prices for all of our repair services, and we always provide a high standard of workmanship every time.
Call Active Drainage Ltd Today
If you need pitch fibre pipe repair in North Devon, give us a call to set up a time when our team can visit your property.